TECHNOLOGY UNDER THE SKIN
Or more precisely, under the double-skin. Such is the prowess of the "two-in-one" facade of this building in which thermal insulation is optimized and noise reduced.
Designed as a totem, the German House is the location of the German Consulate General and has established itself as the flagship of "Made in Germany".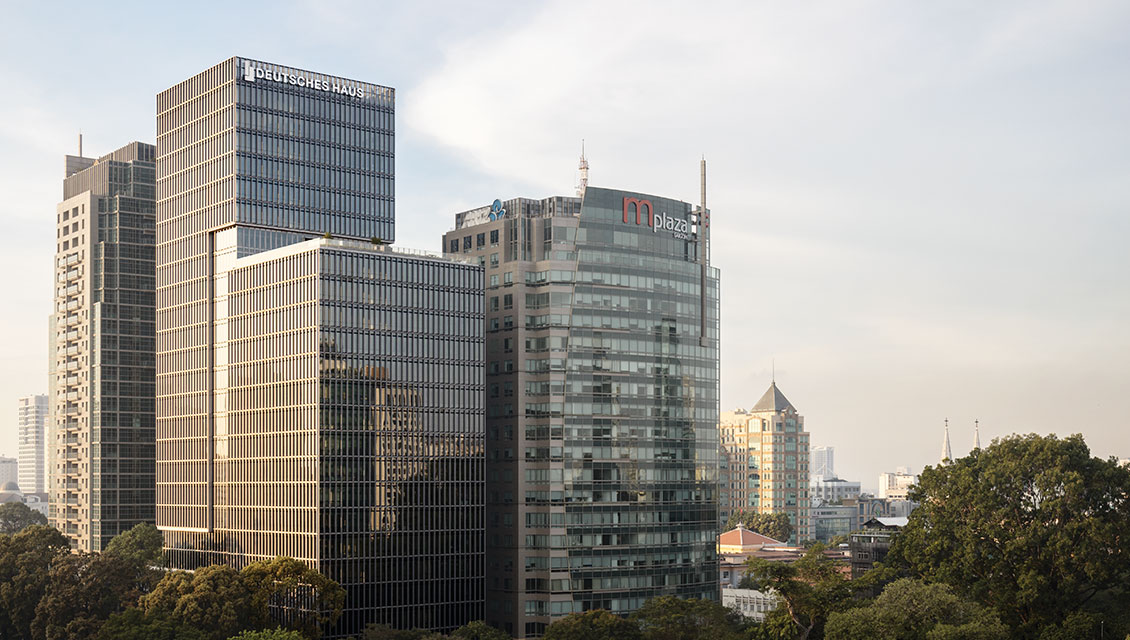 GREEN TOWER
Standing on one of the city's most prestigious boulevards, this impressive building, designed in two parts, is 75 meters high (246 ft) on its main facade, and is even more statuesque to the rear, where it culminates at 109 meters (357 ft).
Constructed by the international architectural company Gerkan, Marg & Partners, in partnership with TwoG Architecture, the project presents a prospective architecture worked around the notion of transparency and a method that combines efficiency and economic construction.
Using a "double-skin" system on the facade, the building has received LEED Platinum certificate and a DGNB Gold certificate for their High Quality Environmental standard.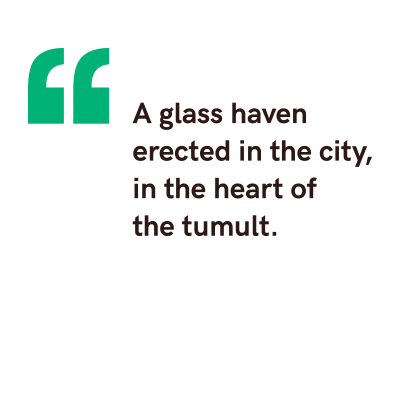 Interview with Ismaël Gülser Belmonte, TwoG Architecture
Is the sustainable city a real challenge for urban planning in Vietnam today?
Ismaël Gülser Belmonte: The sustainable city must be based around three fundamental elements: economic, social and environmental.
25 years ago, most Vietnamese lived well below the poverty line. Today, this concerns fewer than 8%. Vietnam is considered an emerging country. This feat couldn't have been achieved without adequate environmental measures such as the reduction of water and energy consumption.
So I actually believe that the sustainable city is a big challenge for Vietnam; but it's also a big challenge for all the cities on our planet!
How do you devise an emerging metropolis like Ho Chi Minh City by avoiding the pitfalls of older cities in the world?
I.G.B.: The local authorities have consulted with numerous experts to avoid reproducing the pitfalls that other cities have experienced in the past on a large scale. Presently, the authorities are working on an urban area near the Saigon river, called Thù Thiêm. Life in the neighbourhood is being encouraged, notably with pedestrianization. This district, which is often exposed to heavy rains, has also been redesigned to avoid floods. Basically, the city is being rethought on a human scale!
Ismaël Gülser Belmonte, Director of TwoG Architecture
DELABIE products installed:
TEMPOMATIC 4 electronic urinal valves - reference 428150
and several ranges of accessories present in the German Consulate
Photo credits: TwoG Architecture