My product selection: Create a list of your favourite products
You can add references at any time during your visit to DELABIE's product pages.
Find them in the section 'My product selection'.
You can then download the relevant information or create a customised catalogue using these products.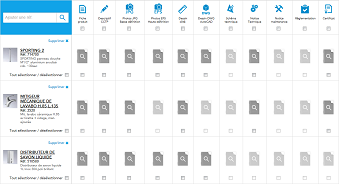 DATASHARE: Access all the information
DELABIE's data sharing facility can be accessed by everyone for everyone.
No need to register!
It's simple
Add product references using the search engine.
Choose the required information: product files, technical descriptions, images, line drawings, 2D drawings, installation guides, etc.
Download all the files in 1 click!

My catalogues: Create a personalised catalogue
You can create your own catalogue using your favourite DELABIE products.
No need to register!
Customise your catalogue!
You can create a title and provide a description for your catalogue.
You can also choose the order in which the products will appear: select your product block and drag it to the desired position.
You can then upload your customised catalogue in 3 different formats: PDF, Word and Excel.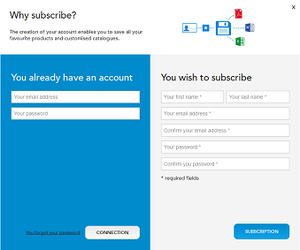 Save your favourites for another day
All the information can be accessed and customised catalogues can be created without having to register.
However, to access your favourite product list and to retrieve your customised catalogues, you can create your own account.