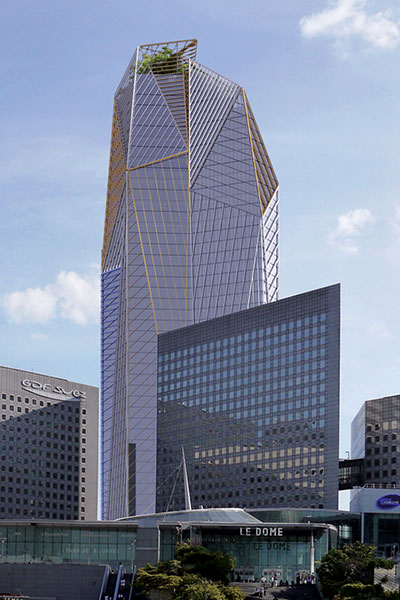 BLOCK PARTY
Whilst an ever-expanding Paris redefines its contours every day, the more recent urban-design projects in France's larger cities are reaching new heights in the outskirts.
Tower blocks are becoming greener, more attractive and more humane: the embodiment of the architecture in new global cities.
Previously symbolic of run-down housing estates in desolate and dehumanised landscapes, they now seamlessly integrate into the urban landscape. More than just a communal living space, they have become iconic symbols in many capital cities responding to the needs of their inhabitants as well as rising to the challenges of sustainable development.
Designed by the world's most renowned architects, these new iconic structures of the cities of tomorrow provide a counterbalance to the ever-increasing density of the population. In this spirit, Rennes is once again building upwards with its ambitious 26-storey Samsic project. Toulouse has hired Daniel Libeskind, the architect behind the new World Trade Center, whilst Marseille is set to become a new jewel in the architectural crown with its skyline designed by Jean Nouvel, Zaha Hadid and Hala Wardé.
Photo credits: Ateliers Jean Nouvel, Hines