BIRD'S EYE VIEW
Echoing "The Pencil", the nickname given to Lyon's emblematic Tour Part-Dieu, the Tour Incity, now nicknamed "The Eraser", draws a new skyline for France's second City of light. At 200 meters tall, it "erases" all previous records. It invents offices where savings on resources are made by stimulating human energies. The Caisse d'Epargne Rhône-Alpes and the SNCF have high hopes for the future there. Very high!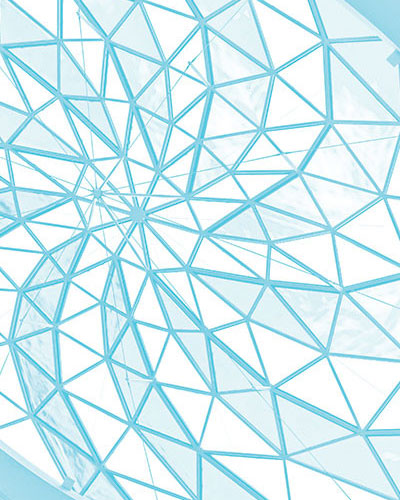 BEAUTIFUL EXTERIOR, INTELLIGENT INTERIOR
While the concept of the vertical city has long been disliked in France for its lack of hospitality, Valode & Pistre is single-handedly changing things with its Incity Tower, an innovative model entirely rethought on a human scale.
No longer constructed on a concrete-slab base, but integrated into the city itself, it also follows the contours without creating a break. The facade of this glowing skyscraper hugs the layout of two axes on which it was built and brings to the fore the city's preeminence on the architectural object.
The first HQE tower in France, it has become a reference in reducing environmental impact.
To reintroduce areas of conviviality and diminish the sensation of vertigo, cafeterias and winter gardens have been devised every ten stories.
A building resolutely turned towards the future.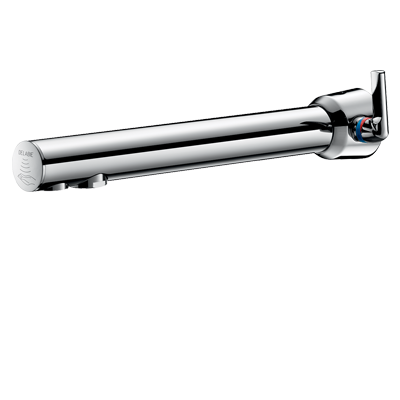 CLEAN CHROME
No mixed reviews for an electronic mixer with high added value.
Built in to a contemporary interior with subtlety, it works marvels every time it's used.
No need for contact: it detects the presence of hands with an infrared sensor in the spout.
A spout with an ultra-smooth interior so that bacteria have nothing to cling on to.
Great idea and great on the eye!
DELABIE product installed:
BONOPTIC MIX electronic mixer for basins - reference 379MCH
Photo credits: Shutterstock