A GLASS HAND IN A FLEXIBLE GLOVE
NATO's new glass HQ asserts its green credentials with the help of Assar Architects, a professional architects' association based in Brussels and in conjunction with architects Skidmore, Owings and Merrill (SOM), from Chicago. The entwined fingers of the building symbolise unity and flexibility, making a bold statement of their ecological and technological approach.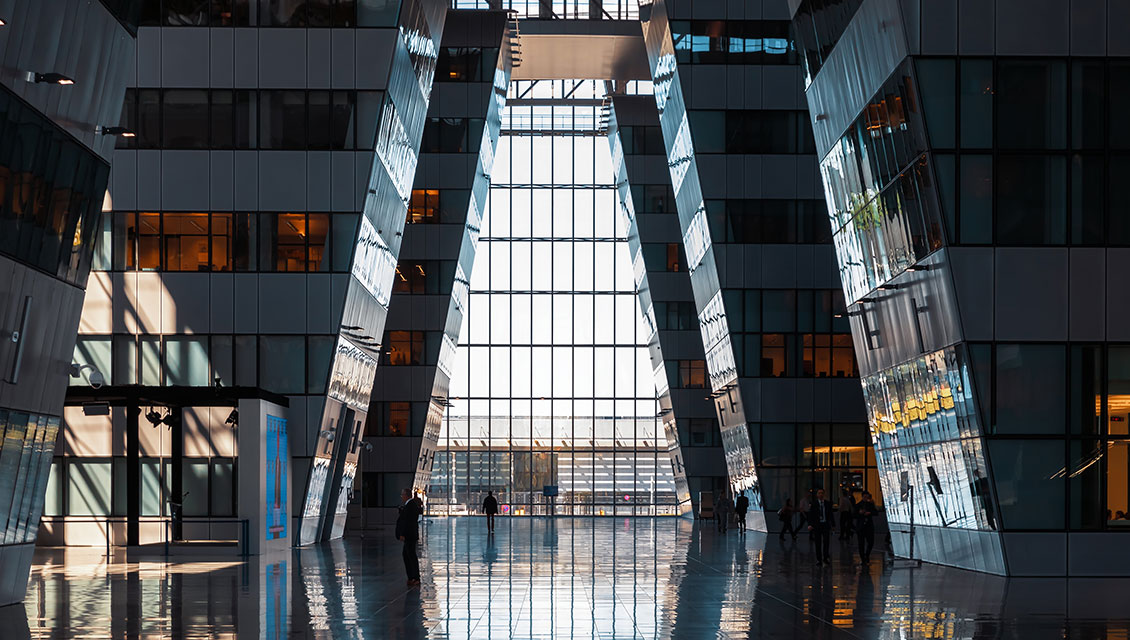 GREEN GREEN GLASS
After 7 years of construction work, NATO's new headquarters in Brussels is making its contribution to sustainability. Its flexible 254,000m² surface, of which 72,000m² is glazed, simply oozes technical prowess. Security, energy and stylewere the design criteria for this building.
And no-one can say they haven't delivered on those promises: reinforced glass windows with a specific solar-driven component for optimal insulation. Maximum luminosity and minimal energy consumption. The building's gentle curves facilitate the collection of rainwater which is then reused to meet 90% of its water requirements both inside and out. What more can we say?
DELABIE products installed:
Stainless steel movable drop-down rail - reference 5163P1
Liquid soap dispensers - references 6580 and 729012
plus a range of accessories
Photo credits: Shutterstock