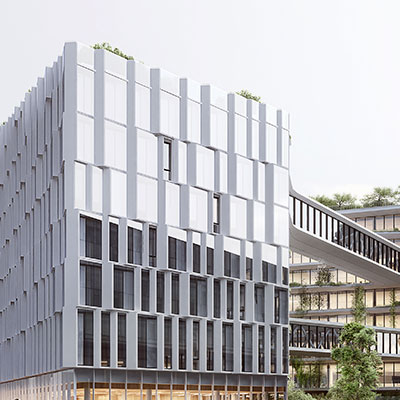 BACK TO NATURE
The Danish architect with a soft spot for France tells of his deep love of architecture and the inspiration he draws from the natural world.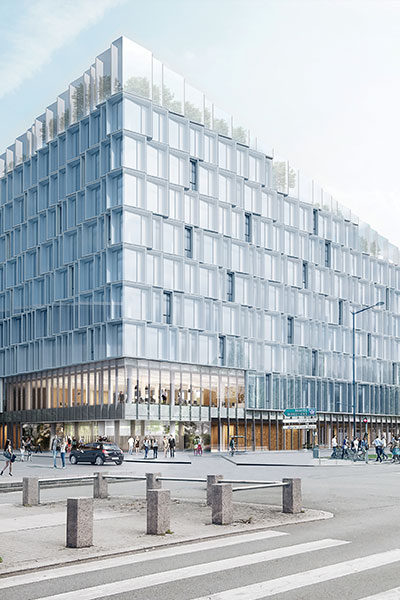 Interview with Søren Øllgaard, Henning Larsen Agency - Copenhagen (Denmark)
What is the philosophy behind your agency?
Søren Øllgaard: Henning Larsen has a very inclusive approach, based on a thorough understanding of the purpose of the project: who is it for, what is it for… form is important, but our main priority is how well we integrate our projects to optimize the interior living space as well as the surrounding area.
Can you describe the creative process you go through when starting a project?
S. Ø.: I am always inspired by nature. The way the sun and the wind move. Climate change, and how it affects the human environment. At the start of each project, I want to make sure that what we produce can perform and hold it's own in the
real world. So, we have to think esthetically and scientifically! Architecture brings the two together.
You were behind the project for the MEL (European Metropolis of Lille) headquarters. What effect did this project have on the surrounding area?
S. Ø.: The aim was to link Lille's business district, where all the iconic commercial buildings are, to the rest of its urban surroundings. Once again, the main challenge was creating a connection. The space was created from, and influenced by, its surroundings.
These buildings will become natural connectors, bringing strong, intuitive synergies to the people who will be using them.
Photo credits: Henning Larsen Architects