THE ART OF THE OBJECT
In search of balance. From drawing to design, the creative process of Guillaume Delevigne, the latest "Made in France" design sensation, focuses on proportions, harmony and beauty. His variable-geometry universe produces unexpected creations. As individual items or as part of a range, they all have that extra something: they are made with feeling.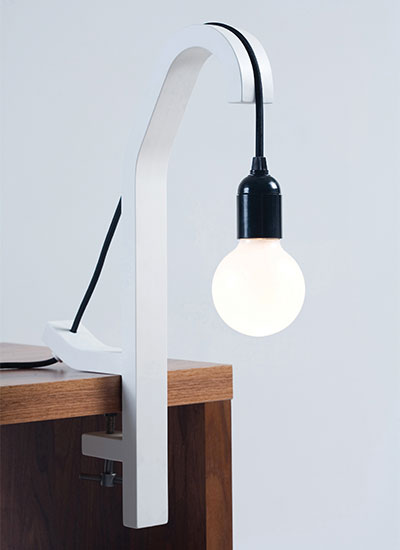 GUILLAUME DELVIGNE, RISING GENERATION
It was with an enlightened certitude that, as a young boy, he plotted a professional path for his passion through the vast playground of design.
Tables, lamps, pots and pans, and even laboratory equipment, Guillaume Delvigne's pencils give birth to beauty as he lets his imagination run free, from art galleries to retail.
With collaborations with La Redoute, Tefal, Hermès and, more unpredictably, Interscience – thus venturing into the microbiology market – nothing can stop this thirty-something prodigy, the winner of City of Paris' Grand Prix for Design, in 2011.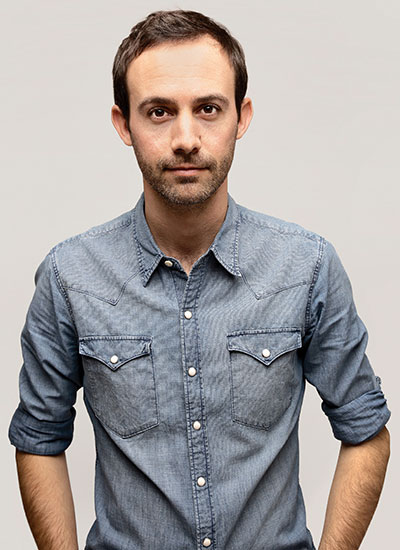 Interview with Guillaume Delvigne, designer
What is design to you these days?
Guillaume Delvigne: It became a passion when I was 12, when I decided to be a designer and understood what the job entailed: "What I want to do is draw objects!". And that's exactly what I do today.
You are also an industrial designer. Do you see that as a separate discipline in its own right?
G.D.: To me, there's no profound difference between design and industrial design. Sure, you don't work in exactly the same way for an art gallery as you do for a brand, but I always feel like I'm doing the same job.
...and how about designing faucets for a brand like DELABIE?
G.D.: I'd love to! Designing an object destined for public places is really tempting, because the creative approach is definitely different; it's heavily focused on usage and performance. It's thrilling and stimulating to think that a product will be used both collectively and intensively. Designing frying pans, faucets, toilets… Everything interests me!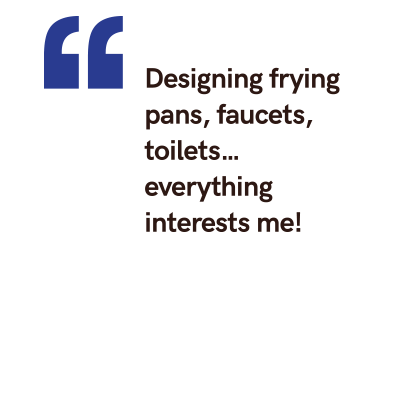 You have designed equipment for use in research laboratories. Is science an area of design like any other?
G.D.: For Interscience, I designed laboratory equipment. It might not sound much, but it clearly improved sales, and the lab employees appreciated both the esthetic and practical side! Bringing design to places where you would least expect it has helped me to enrich my work across a range of strikingly different fields which, paradoxically, nourish each other. And anyway, I'm not going to design tables and lamps forever...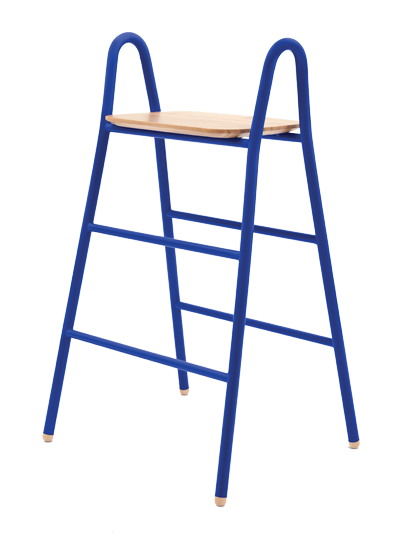 Is life now more beautiful, more functional, more hi-tech, more design-oriented?
G.D.: I'd love it to be! But that's utopian; there's still a lot of work involved. The particular thing about design is that it remains very subjective. And that said, there are still too many objects that I personally find ugly.
It's essentially found in the forms. I'm a designer more than a manual person. What moves me most in designing are the lines and proportions onto which I project my vision. Finding balance through design.
Guillaume Delvigne, designer
Photo credits: Guillaume Delvigne