With DELABIE engage on two fronts: Hand hygiene and Water savings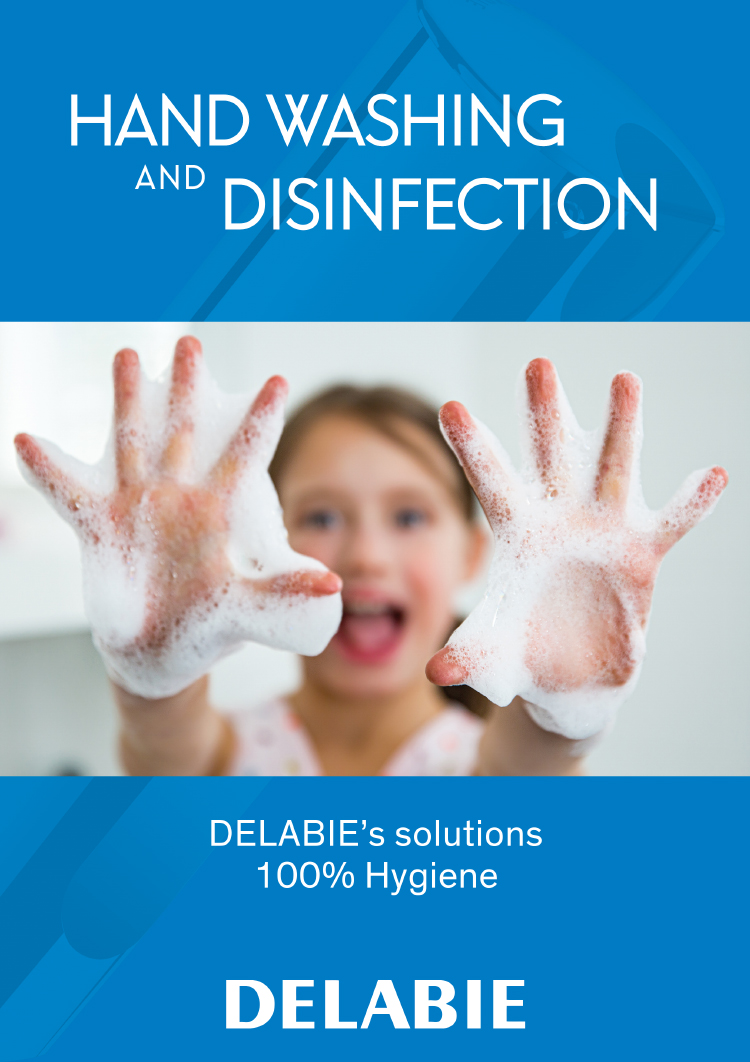 DELABIE 100% Hand hygiene
In the current situation here we suggest a selection of our best hand washing and disinfecting solutions. Electronic mixers, taps and soap/hydroalcoholic gel dispensers with no manual contact,
or even time flow and mechanical solutions, all our products are designed for use in public and commercial places. They meet the highest requirements in terms of hygiene
DELABIE has offered the best solutions on the market in this sector for a number of decades.
DELABIE 90% water and energy savings
By following the barrier gestures recommended in the current pandemic, hand washing frequency has multiplied by 3, and the length of time taken to wash hands has increased by 50%. There is an urgent need to install taps systematically in all public and commercial places to ensure both maximum hygiene and water savings which, with DELABIE's solutions, can be up to 90%. The environmental and ecomic challenge must not be forgotten.