Presentation
DESCRIPTION
Anti-bacterial BIOFIL shower head filter
Ref. 30061.10P
Single use BIOFIL anti-bacterial threaded shower head filter, with sterilising grade of 0.1μm absolute-rated.
Hydrophilic polyethylene hollow fibres.
Filtration area: 1,400cm².
Filtration flow rate: 12 lpm at 3 bar (filter only, excludes any flow rate restrictor/regulator in the shower).
Maximum upstream pressure at point-of-use: 5 bar.
Length of maximum use: 62 days after installation.
Compatible with and resistant to chemical and thermal shocks.
CE class 1 non-sterile anti-bacterial filters.
Weight: 120g.
Supplied in boxes of 10, individually wrapped, non-sterile.
2021 UK public price excluding VAT: £670,34
ADVANTAGES
Guarantees water free from microorganisms
Quick and easy to install no need to isolate water
Lifespan: 62 days after installation
Shower head can be screwed onto any flexible hose
Characteristics
TECHNICAL CHARACTERISTICS
Anti-bacterial BIOFIL shower head filter
Ref. 30061.10P
| | |
| --- | --- |
| Technology | Terminal filter |
| Height | 67 mm |
| Length | 193 mm |
| Flow rate | 12 lpm |
| Certificates | |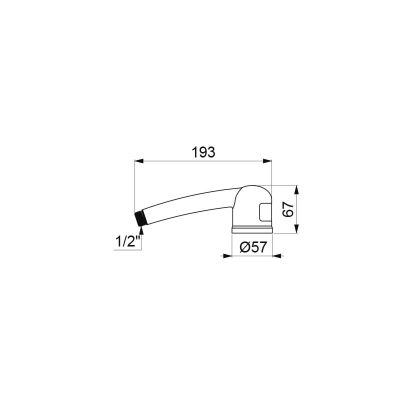 Downloads
DOWNLOADS
Anti-bacterial BIOFIL shower head filter
Ref. 30061.10P
To download one or several documents linked to this product, please select the type of file you require :