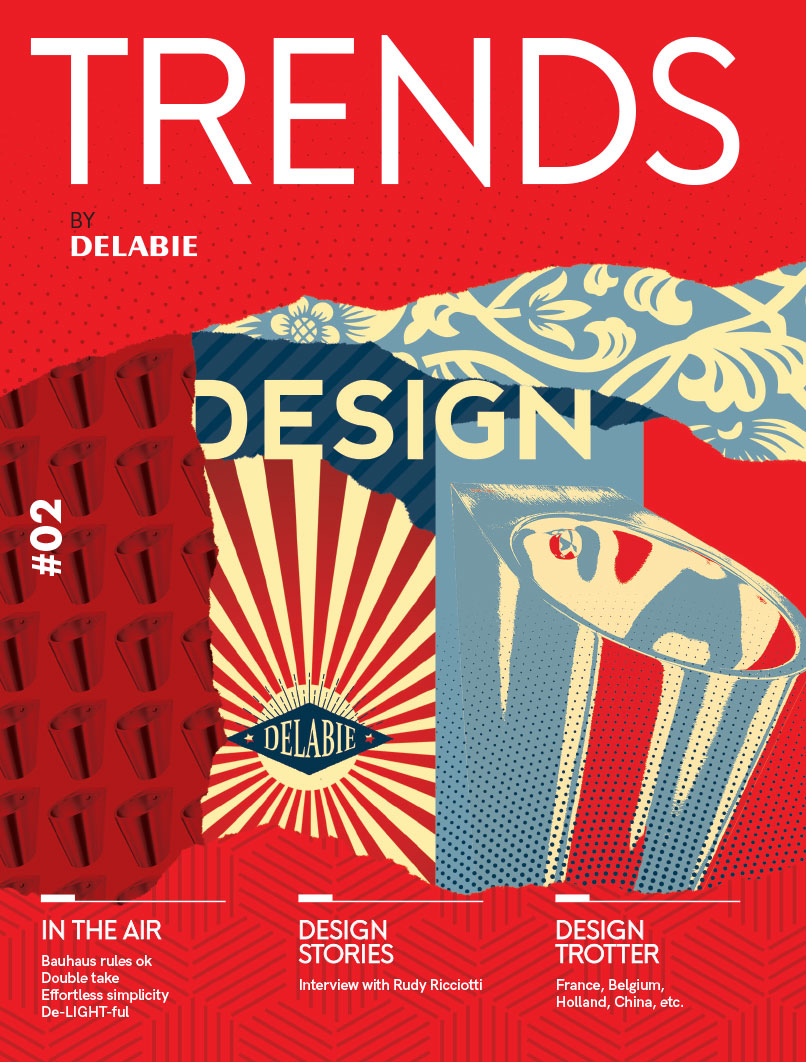 Reinventing uses. Combining design performance and experience in public and commercial places.
Following on from the Pop Art universe, Street Art takes pride of place in the second issue of the Design magazine "TRENDS by DELABIE".
The products - conceived by DELABIE - are associated with urban art to highlight a common goal: "offering the experience of the Beautiful, to all, on a daily basis", and to make public places more aesthetically pleasing.
If you're an architect, interior designer or quite simply passionate about Design, sensitive to the harmony of places and things, this magazine is entirely for you!
The magazine TRENDS by DELABIE not only presents major international projects with a special feature dedicated to Lille this year, World Design Capital 2020, specification trends but also interviews with renowned designers and architects discussing their works and their passions.
Via this magazine, we also want to demonstrate that it is possible, and even essential, to create very attractive sanitary installations in all public and commercial places.
The sanitary spaces created using DELABIE products subscribe to, rather than break-away from, the architectural and decorative continuity of the building, as evidenced by their presence in large international projects in more than 90 countries worldwide.
Renewing the experience and reinventing uses, deciphering and anticipating trends -
such is the DNA of DELABIE which strives to weave a link between design, architecture and function, and to offer the experience of the Beautiful to as many people as possible in public and commercial places.
Wait no more and consult the digital copy of our second issue or subscribe to receive the hard copy.
Enjoy!