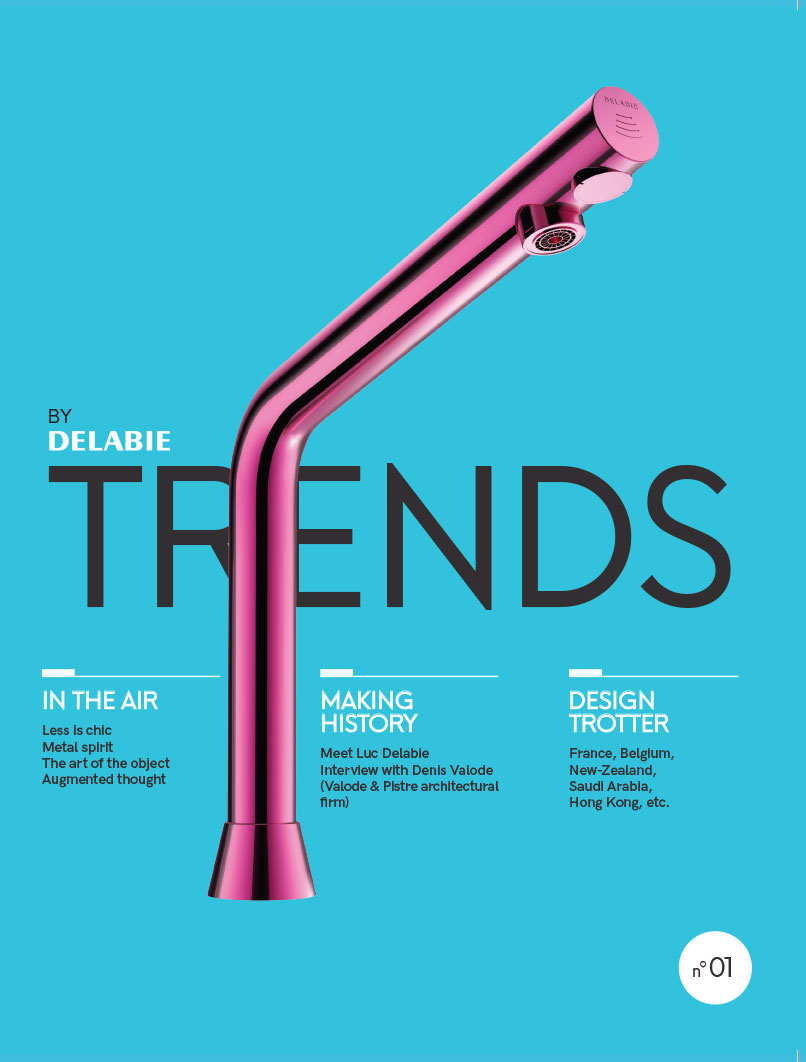 Reinventing uses. Combining performance and the designer experience in public and commercial places.
Whether you are an architect, interior designer or simply passionate about Design and sensitive to the harmony between places and things, this magazine is entirely dedicated to you!
For more than 90 years, DELABIE has been committed to providing an aesthetically pleasing experience in public and commercial places for the greatest number of people possible.
Sensitive to this new paradigm - which it sees as essential, DELABIE is weaving a link between design, architecture and function.
In new living spaces such as museums, restaurants, head offices or airports, the washrooms conceived by DELABIE reinvigorate the experience and reinvent the use while combining performance with elegance.
Inside this magazine you will find major international architectural projects, specification trends and interviews with prominent designers and architects who talk about their projects and their passions, as well as some installations of our most attractive products.
View the electronic version or subscribe to receive a hard copy.
Happy reading!